Why App Cleaner doesn't delete executable files?
How to uninstall applications with App Cleaner
Mac App Store has strict Sandbox rules. Applications are not allowed to remove other applications, even if you have access to Applications folder. That's why App Cleaner can't remove other apps. We tried to submit the version with deletion feature, were rejected by Apple multiple times. So, App Cleaner can remove service files only  (containers, caches, logs, etc).
Nevertheless, there are 3 possible solutions to uninstall other app
1. Separate uninstallation
Launch App Cleaner, select an application you want to uninstall, remove all its service files. Then switch to Finder, manually remove the application in Finder.
2. App Cleaner Auto helper
Launch App Cleaner, enable the option Check Removed Applications for a Complete Cleanup, now App Cleaner will watch all your apps that are moving to Trash bin.  Switch to finder, navigate to deleted app, move it to Trash bin. System notification will appear, click on it. Then App Cleaner will be launched, service files for deleted app will be selected, click Remove Service Files  to complete cleanup.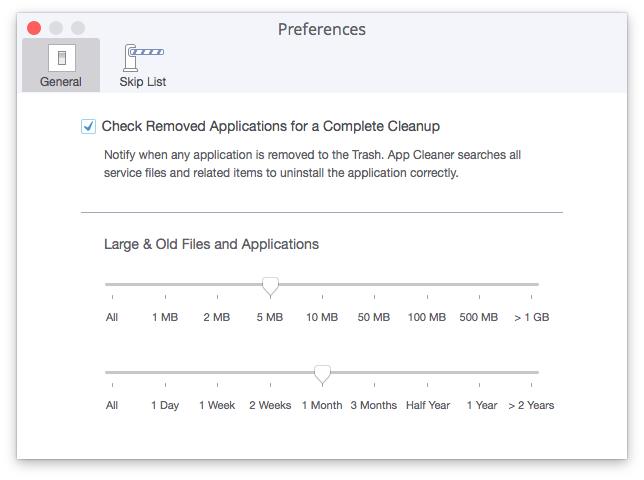 3. Use App Uninstaller
This application can uninstall apps with their service files in one click, it's available from our site only. Furthermore, App Uninstaller compared to App Cleaner can look whole hard disk for service files, that's why it might find some extra service files for app.Trial version of App Uninstaller is free, full version costs $7.99.
Get App Uninstaller (7.99$)