Whether you are now working from home because of the quarantine or you are just a freelancer, for remote work, you may be looking for a free video-conferencing solution. We have chosen and tested the best video conferencing software that will help you to get productive work going anywhere. Read the article and choose the best solution for your meetings.
Zoom video conferencing
Platform: Mac, Windows, Linux, iOS, Android, web-based
Price: Free for personal meetings. For small teams and businesses pricing plans start from $14.99/month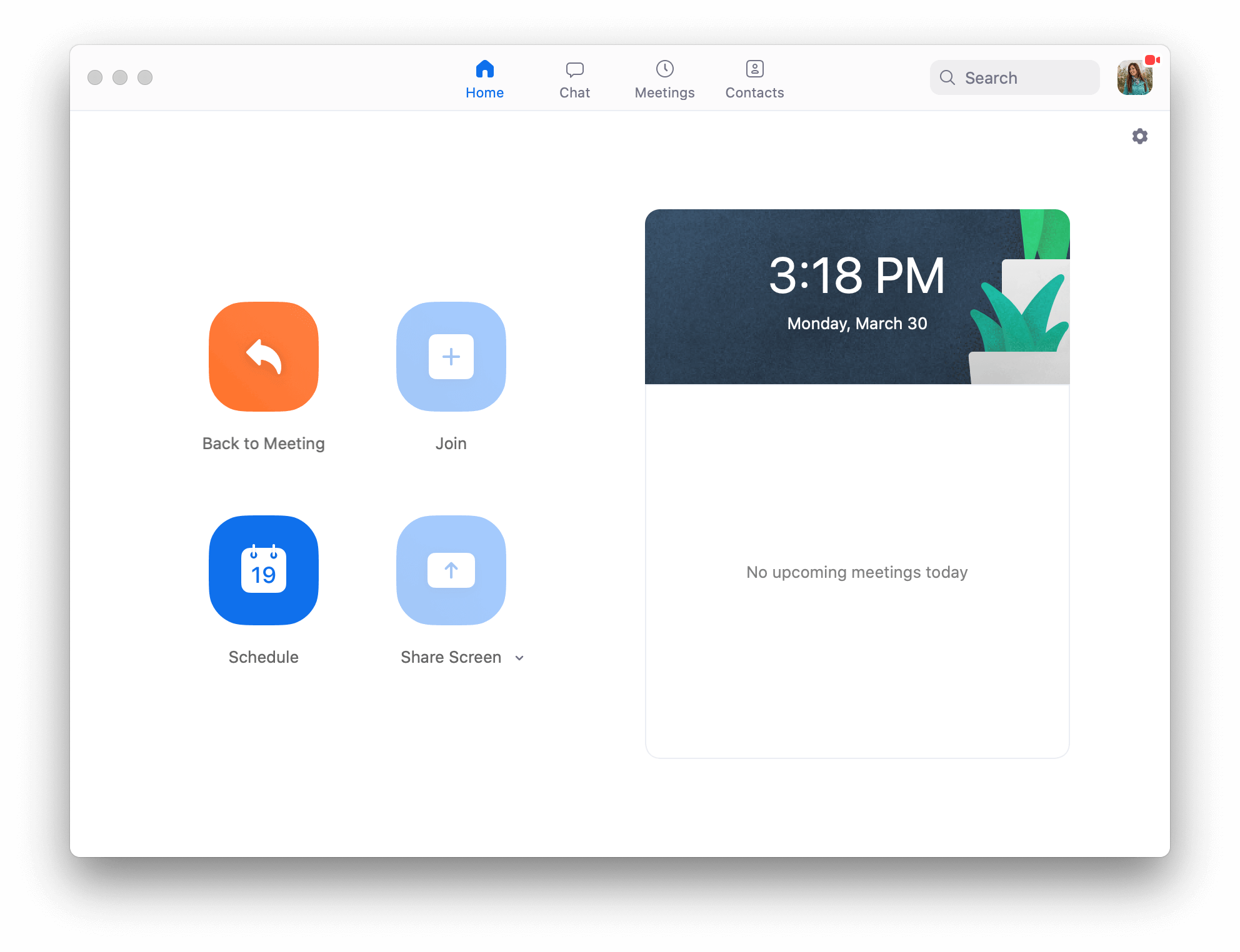 Using Zoom for meetings provides a wide range of features. The users can arrange business video conferences, record video calls, and chat.
The free version of Zoom video conferencing allows you to invite up to 100 participants, but the time limit is 40 minutes. The first video call has no restrictions. You can use the web-based platform for video teams video conferencing or download and use the application software. The program generates a personal link for the users, which is used for inviting colleagues and friends to join a video conference.
Thus, if you haven't tried Zoom for meetings or didn't even know what the Zoom app is, you should definitely try it today!
Google Hangouts conference
Platform: web-based
Price: Free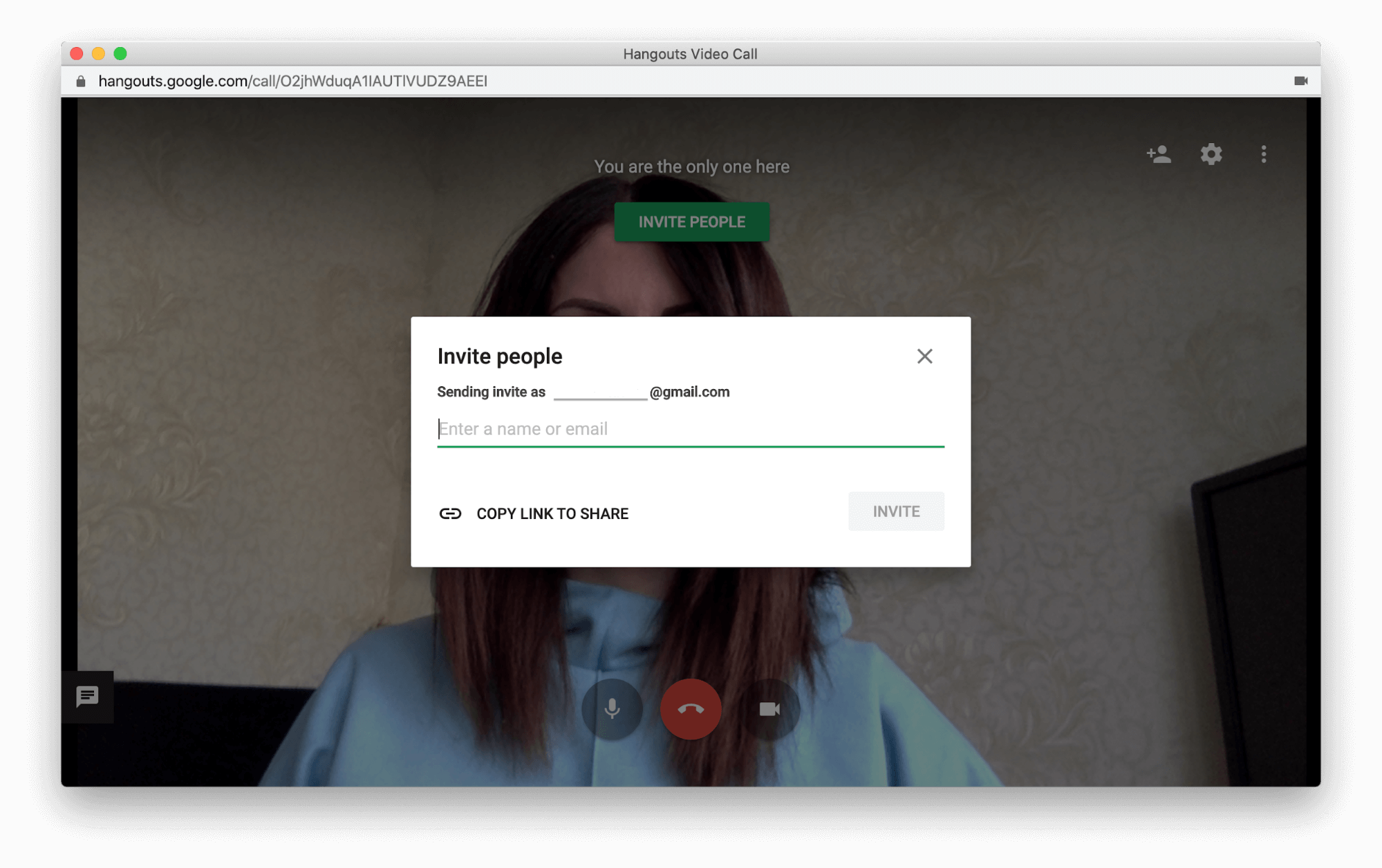 The video conferencing solution from Google does not require the installation of any additional software. This is an online service for video meetings. The main advantages of Google Hangouts are a simple interface and integration with other Google services. All you need to start a video chat is to log in to your account and contact other people via e-mail, or import contacts from your phone book. Because of this, Google Hangouts could be one of the best video conferencing solutions for small teams. The only disadvantages are that the platform has a poor connection quality and the number of participants is limited to 10 only.
Skype
Platform: Mac, Windows, Linux, iOS, Android, web-based
Price: Free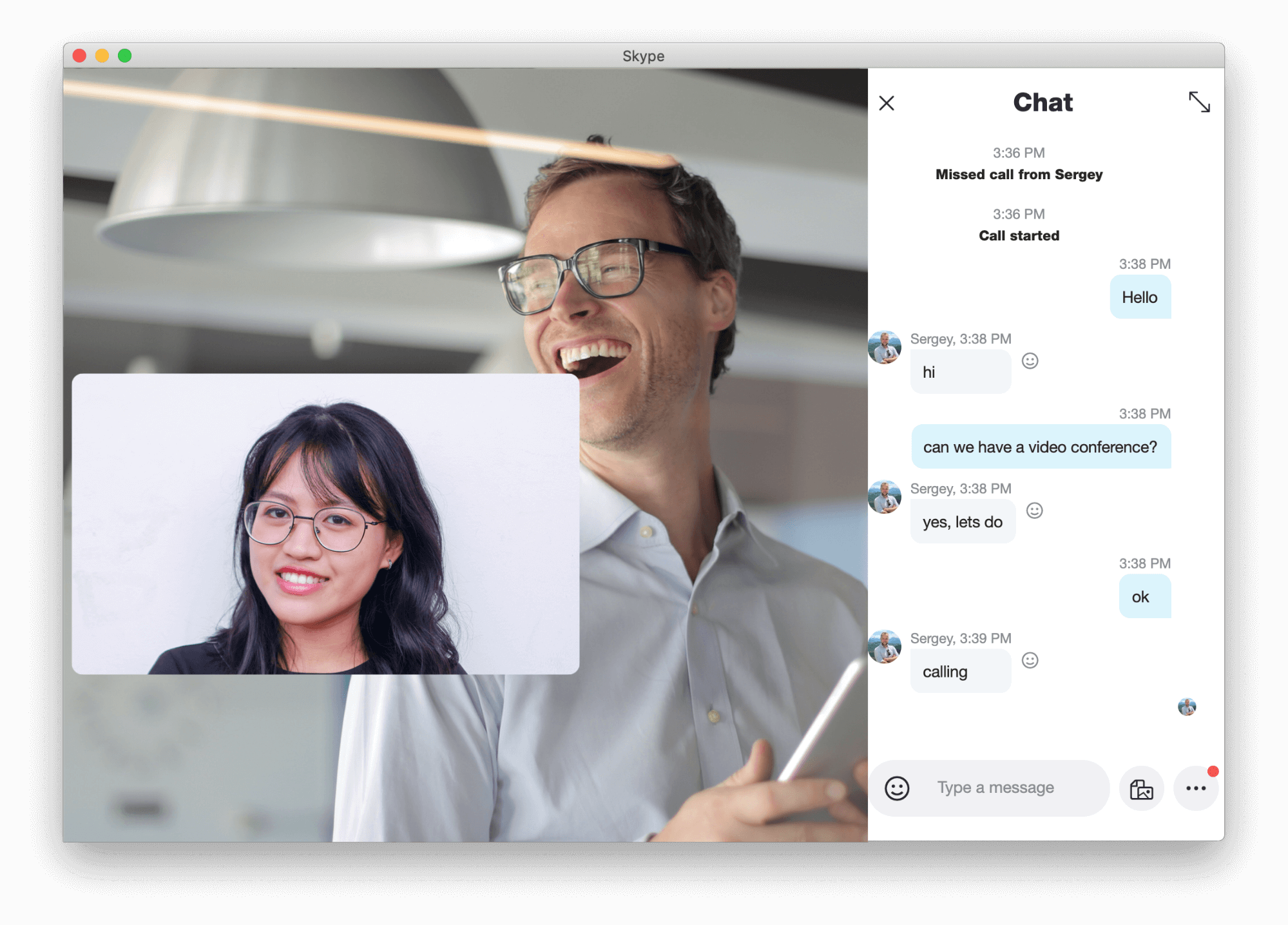 Skype is a free cross-platform app that can be used for video conferencing for up to 50 people.
The screen sharing option allows the teams to hold meetings efficiently and discuss work documents. Skype provides a screen sharing function and supports phone calls. Some of the disadvantages of Skype though are inconvenient message history and no indexing of participants' status.
If you have big teams, you can use Skype for Business for video conferencing for up to 250 participants. It is the extended version of Skype with additional features.
FaceTime
Platform: Mac, iOS
Price: Free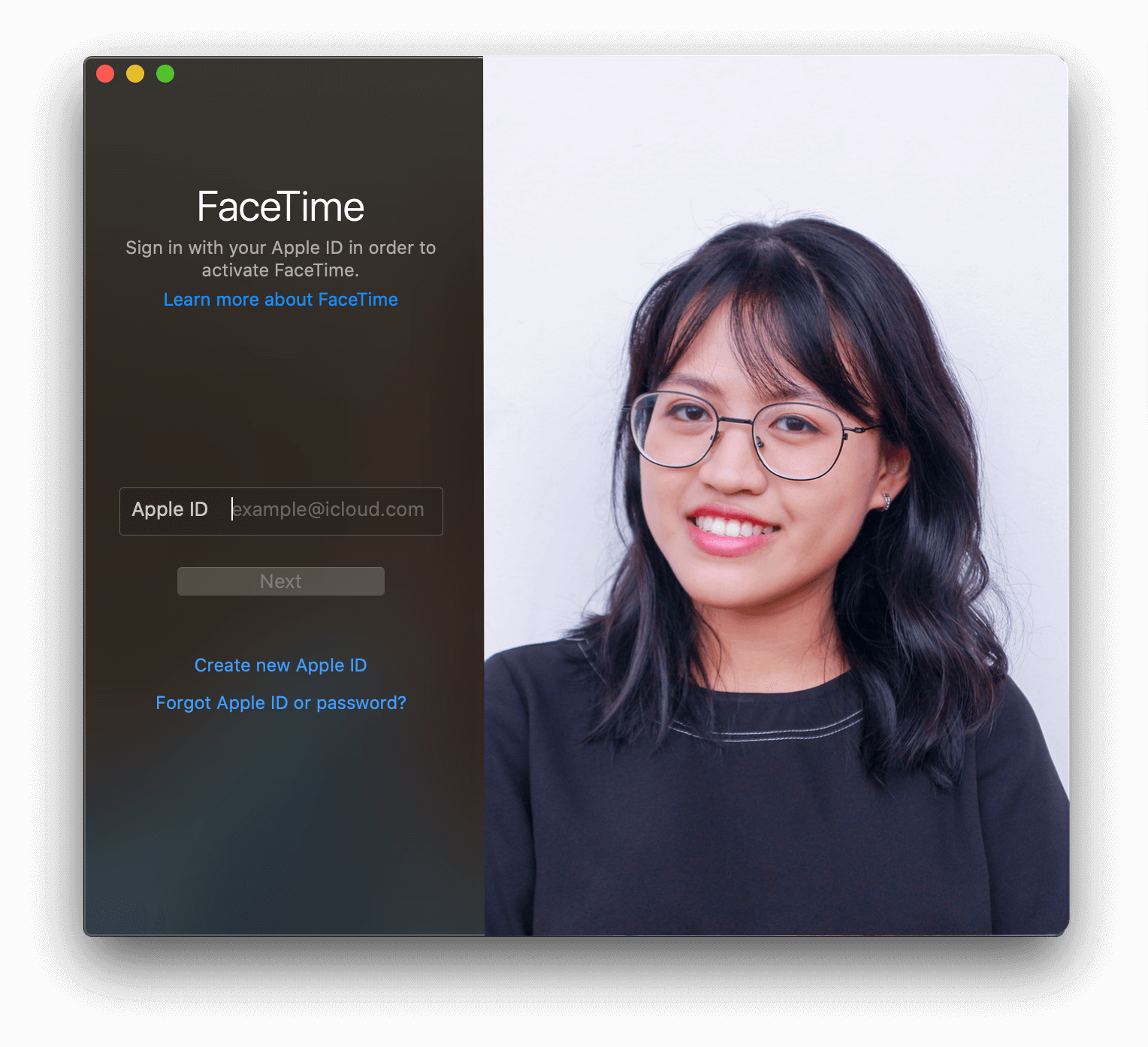 FaceTime allows you to organize video conferences for up to 32 people all at the same time. You can add participants at any time during the conversation; they can join via video or audio connection from iPhone, iPad or Mac, as well as take part in FaceTime voice conversation with Apple Watch. The app supports new Memoji (emoji avatars), which are created based on the user's appearance. FaceTime is used for video conferencing with friends, but not for job meetings because it does not support additional features, such as screen sharing, chats, video recording and other options which are important when you work from home.
Join.me
Platform: Mac, Windows, iOS, Android
Price: Free trial for 30 days, pricing plans start from 10$/month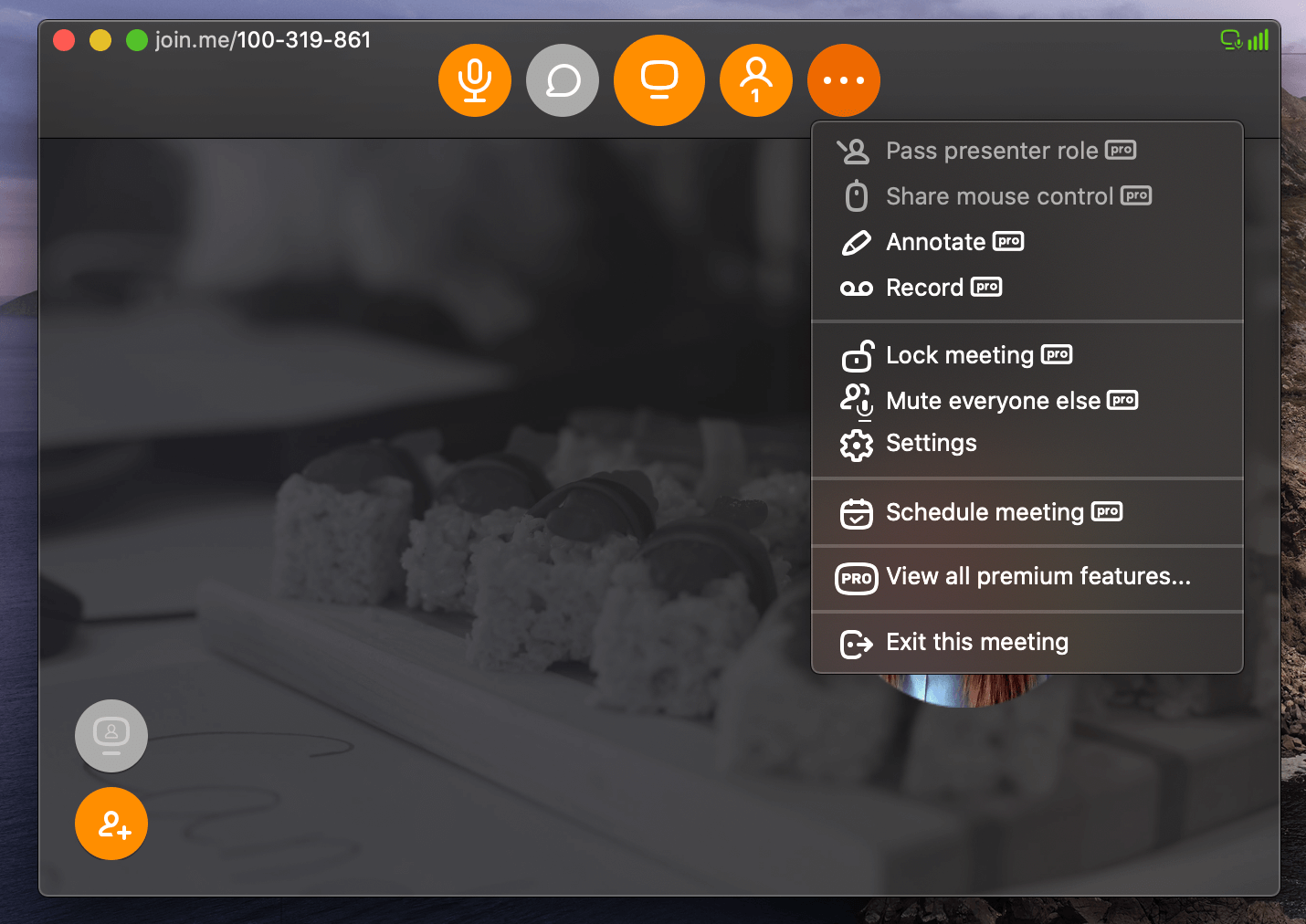 Join.me is a simple and popular video conferencing app. To start a video conference, you need to install a small app on your device. The main features of Join.me are: screen sharing, appointments scheduling, creating notes on a virtual board, and working together on documents. The app provides a possibility for video conferencing for up to 250 participants but it is possible only in paid solutions.
BlueJeans Video Conferencing
Platform: web-based
Price: Free trial for 30 days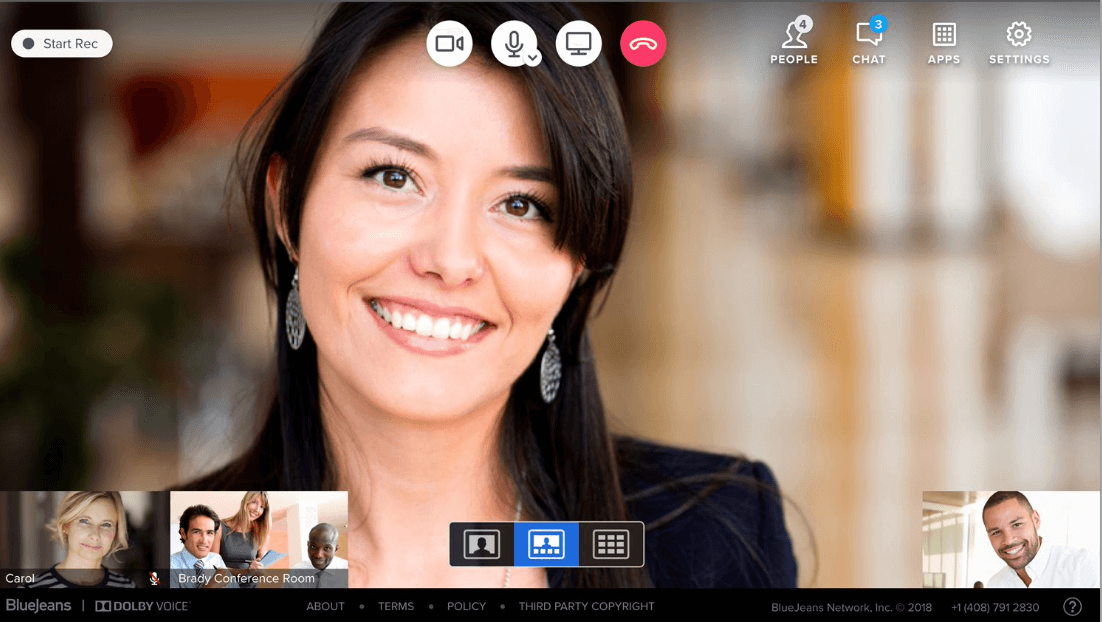 Source – https://support.bluejeans.com/s/getting-started-with-bluejeans
BlueJeans is another popular video conferencing service, which provides such features as real-time metrics, custom branding and high-quality audio (Dolby Voice). BlueJeans allows delivering video and audio conferences for up to 150 participants. Meetings can be recorded for up to 10 hours, but only in the paid versions of the subscription.
Slack Video Conferencing
Platform: Mac, Windows, Linux
Price: Free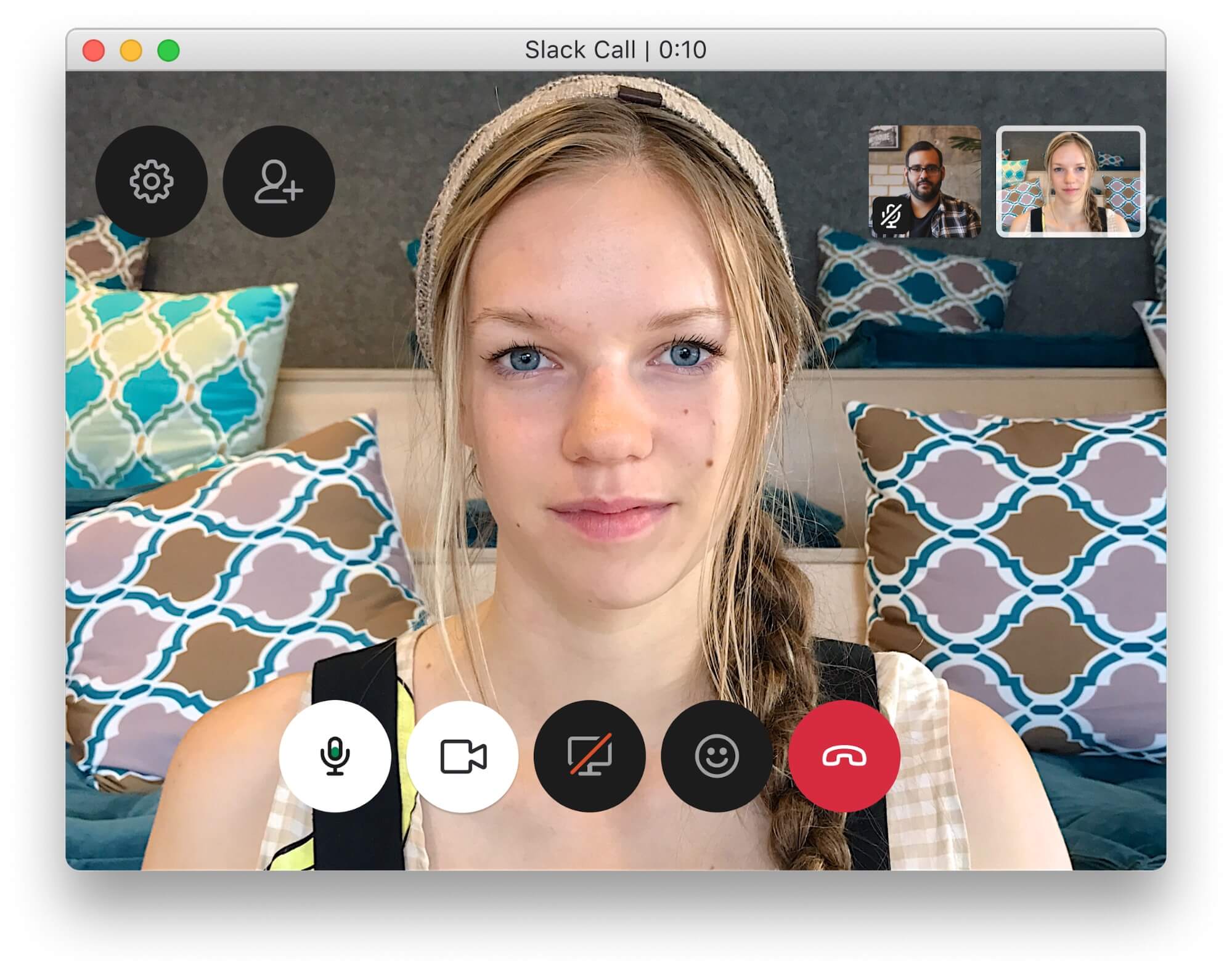 Source – https://slack.com/intl/en-ua/help/articles/216771908-Make-calls-in-Slack
Slack provides one on one video calls in the free version. Moreover, video conferencing for up to 15 is available in paid plans. The video calling option in Slack is a good solution for basic video meetings and team collaboration needs. Also, Slack can be integrated with other services for video conferencing, for example, Skype or BlueJeans.
---
Conclusion
Today, when you have to work remotely but it's critical for organizations to keep working and interfacing with colleagues, the video conferencing apps will help. Choose the best video conferencing app according to your needs. If you decide to test several apps, don't forget to uninstall unneeded apps with App Cleaner & Uninstaller, which removes apps correctly and completely.