In June at WWDC21, Apple released macOS Monterey which is the 12th version of macOS and first major update after Big Sur.
Since, at Nektony, we create applications for macOS and iOS, we are always one of the first who install the beta and test it, including how our applications work on a new system. In this article, we will share our experience with macOS Monterey, with the newest features and how the new system affected our Mac's performance.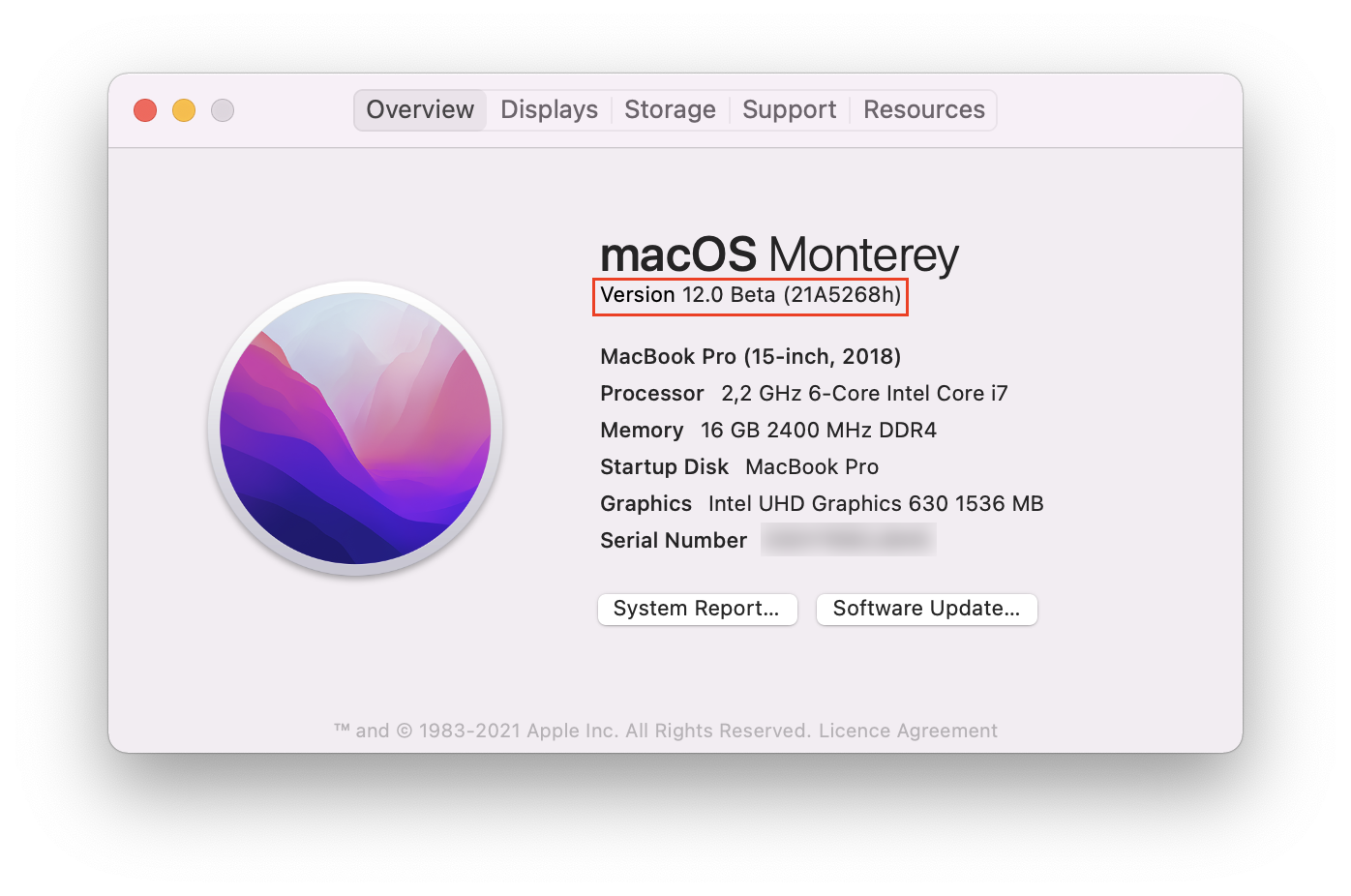 Contents:
1. What is macOS Monterey?
2. Where to download macOS Monterey beta.
3. macOS Monterey beta releases.
4. macOS Monterey performance.
5. macOS Monterey features unavailable on Intel-based Macs.
6. New features in macOS Monterey.
---
Technical details about Nektony's experience of testing macOS Monterey:
Mac model: MacBook Pro (2018)
Processor: Intel Core
Memory: 16 GB
Flash storage: 1TB
Available Storage: 345 GB
---
What is macOS Monterey
macOS Monterey is the 12th version of Apple's desktop operating system which was announced on June 7, 2021. The system's name traditionally comes from locations in California, this time after Monterey Bay.
In comparison, macOS Monterey doesn't have as many major updates as Big Sur had. However, it's now completely seamless across all Apple devices and Universal Control is perhaps one of the biggest updates. Other improvements are related with a higher security and privacy of the system, new options in Safari, widgets, System Preferences, Finder and more.
---
Where to download macOS Monterey beta
Before the public version of macOS Monterey hasn't been released, the developer beta can be downloaded from the official Apple Developer Center.
Usually, the developer beta is out right after the official release date. You have to have a developer account to be able to download the beta. Apple then provides updates for the developer beta.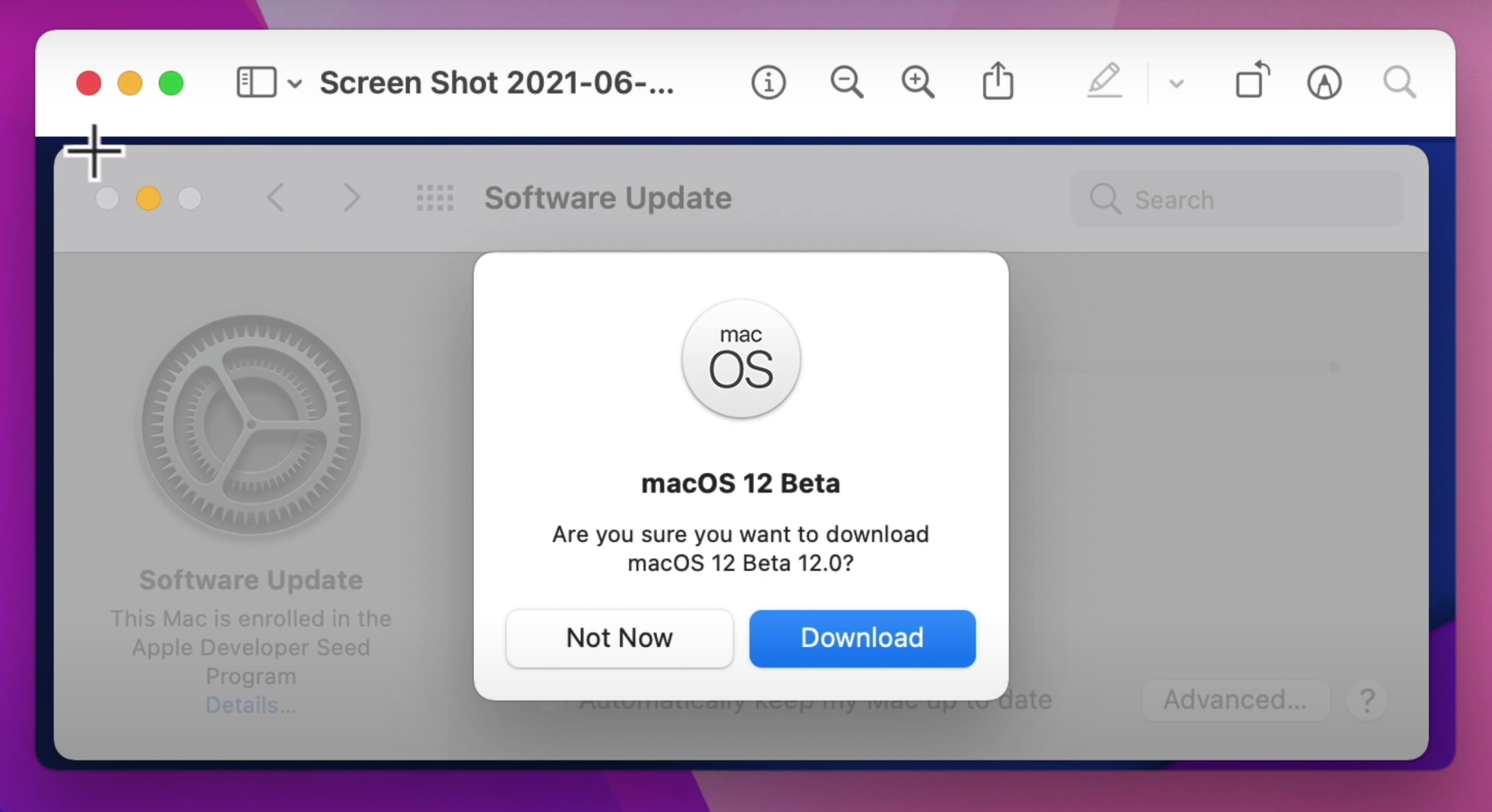 On July 1st, Apple announced the first public beta of the macOS 12 Monterey. This means that non-developers can now install Monterey and test it ahead of its public release. We can expect the final version of macOS Monterey around September when usually Apple Event releases the new iPhone and iOS.
The public beta can be downloaded in the System Preferences → Software Update window after registering a special profile at Apple's beta software website.
---
macOS Monterey beta releases
Here's a list of all the beta versions that have been released since WWDC2021:
macOS Monterey developer beta 1 (June 7, 2021)
macOS Monterey developer beta 2 (June 28, 2021)
macOS Monterey public beta 1 (July 1, 2021)
macOS Monterey developer beta 3 (July 14, 2021)
macOS Monterey public beta 2 (July 16, 2021)
macOS Monterey developer beta 4 (July 27, 2021)
macOS Monterey public beta 3 (July 28, 2021)
macOS Monterey developer beta 5 (August 5, 2021)
macOS Monterey public beta 6 (August 12, 2021)
macOS Monterey developer beta 6 (August 31, 2021)
macOS Monterey public beta 7 (September 21, 2021)
macOS Monterey public beta 8 (September 29, 2021)
macOS Monterey public beta 9 (October 7, 2021)
Note that the Universal Control option hasn't yet been available in the two first betas. The beta 2 comes in at 3GB in size. In Beta 2 many bugs have already been fixed. The list of all known bugs and issues can be checked on the Apple page about betas.
And once again, we recommend that if possible you use a secondary Mac (not your primary) to install early betas which usually have many issues.
---
macOS Monterey performance
Of course, the macOS Monterey's performance speed depends on many factors, such as the Mac it is installed on (with M1 chip or Intel-based Mac), available free space on the hard drive, applications installed on the Mac, RAM memory and so on.
The downloading and installation time usually takes up the following:
Downloading macOS Monterey beta – from 15 min (it depends on your Internet speed)
Installing macOS Monterey beta – from 15 min to 30 min
If we compare macOS Monterey with the previous versions, you should understand that the size jump from Big Sur to Monterey increases.
| | | |
| --- | --- | --- |
| system | Installer size | Size of new system partition |
| macOS Big Sur (11.0) | 12.23GB | 14.94GB |
| macOS Monterey (12.0) | 11.73GB | 15.41GB |
This might be painful for some users, as many Macs defaulted to 128GB of storage, the baseline was refreshed up to 256GB only in 2020's only. If you don't use iCloud and keep your files mostly on your hard drive, you should clean up your Mac and free up enough space before you upgrade.
Generally, if we compare macOS Monterey with Big Sur on the same Mac, we can draw the conclusion about a stable work of the new system.
Nektony's conclusions about macOS Monterey performance:
We noticed some crashes but nothing major:

a non-responsive clicks in the System Preferences window
spinning-balls when using Spotlight
a couple of times when Apple applications crashed

Generally, the beta has been quite stable and smooth.
Here's what errors some users faced with the beta version:
Should you upgrade to macOS Monterey?
Note, that third-party applications can run poorly on the beta version. The developers use the beta period to optimize their apps for the newest system. At Nektony we will provide for updating and downloading the versions of your apps compatible with macOS Monterey, once the public version of the new system will be available.
That's why, if you are not a developer or until you don't have a strong need to install the public beta, there's no reason to do it and put your Mac at risk.
---
macOS Monterey features unavailable on Intel-based Macs
You can find all of the details of what Mac models support macOS Monterey in our previous article. In short, Macs from 2013 and later will work, however not all features will be available on all Macs.
There are some new macOS Monterey features that will be supported only on Macs with M1 chips. This might be disappointing for those who have Intel-based Macs.
As we can see, Apple is gradually switching to its new M1 processors, abandoning Intel processors. At first, MacBook 13 "and Mac Mini were introduced. Then the iMac with the M1 chip was released. Apple is promoting Macs on its own processors. And it is obvious that many features are available only on new Macs. This encourages the users to switch from Intel-based to M1-based Mac computers.
The list of macOS Monterey features not available on Intel-based Macs:
An interactive 3D globe of Earth and local detailed maps in the Maps application.
Unlimited keyboard dictation (it is available in 13 different languages only: English and six different variants of it, French, German, Mandarin, Cantonese, and Japanese.)
Text-to-speech in some languages (not available for Swedish, Danish, Norwegian, and Finnish.)
Blurred backgrounds in FaceTime videos.
Apple hasn't commented yet why some features are non available on Intel-based Mac computers. However, Rene Ritchie (a youtube vlogger about Apple) explained this on his twitter in the following way:
It's because Intel Macs don't have the neural engine these features require. M1 is an A14X+. T2 is an A10 (pre-ANE). T1 was an S2 (watch SiP). Previous Intel Macs had nothing. These features all lean on the neural engine. https://t.co/jxqB7LsR2Q

— Rene Ritchie (@reneritchie) June 9, 2021
This can explain many features, however most users still have a question why the 3D Globe of Earth is not supported on non M1 Macs. Another explanation for this we found on Reddit:
---
New features in macOS Monterey
As we already mentioned, not all the features of macOS Monterey are available on Intel-based Macs. Since we installed a beta on a Mac with Intel core, we will take a look at the features that every user who will update his Mac, will have a chance to see and use.
Improvements to password management
The Passwords section in System Preferences has been updated. It provides the security recommendations and a button to add a new password right in this window. Now it keeps all of your ‌iCloud‌ Keychain logins and passwords. Also, there is a similar Passwords section that's been on iOS. You can access all your passwords across all your Apple devices. The best option about new Passwords is the possibility to import and export passwords, so you can synchronize your logins between ‌iCloud‌ Keychain and other password management apps.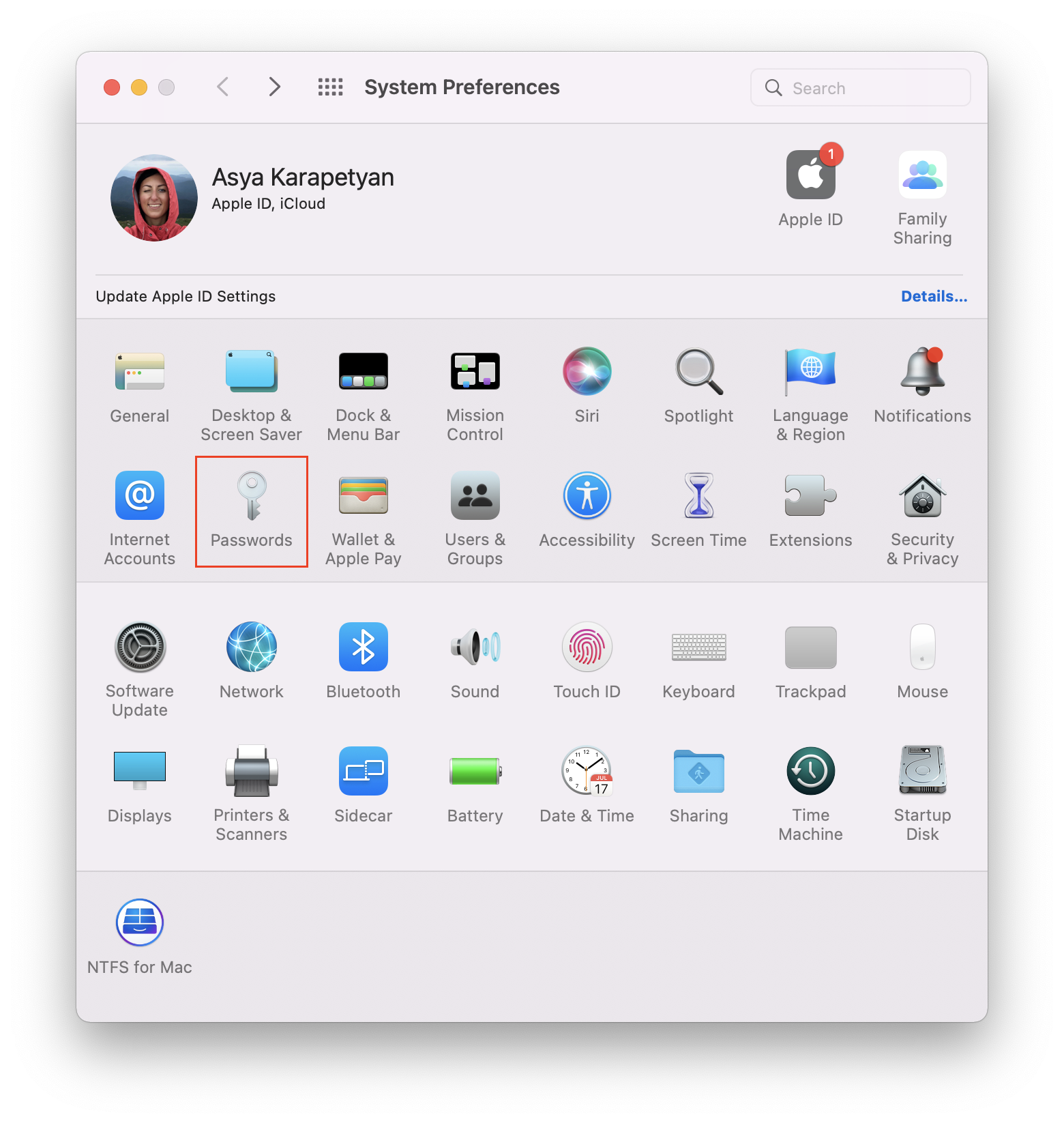 Battery
If you go to System Preferences and go to the Battery section, you will find a new Low power mode option. With this option, your Mac will optimize performance to reduce energy consumption, increase battery time, and operate more quietly. When you are down about 20% of your power and you need to save that power, use this option. However, note that the overall performance usually will be decreased. If you are working on a video, for example, this won't help much. But if you are just browsing in Safari, this can help a little.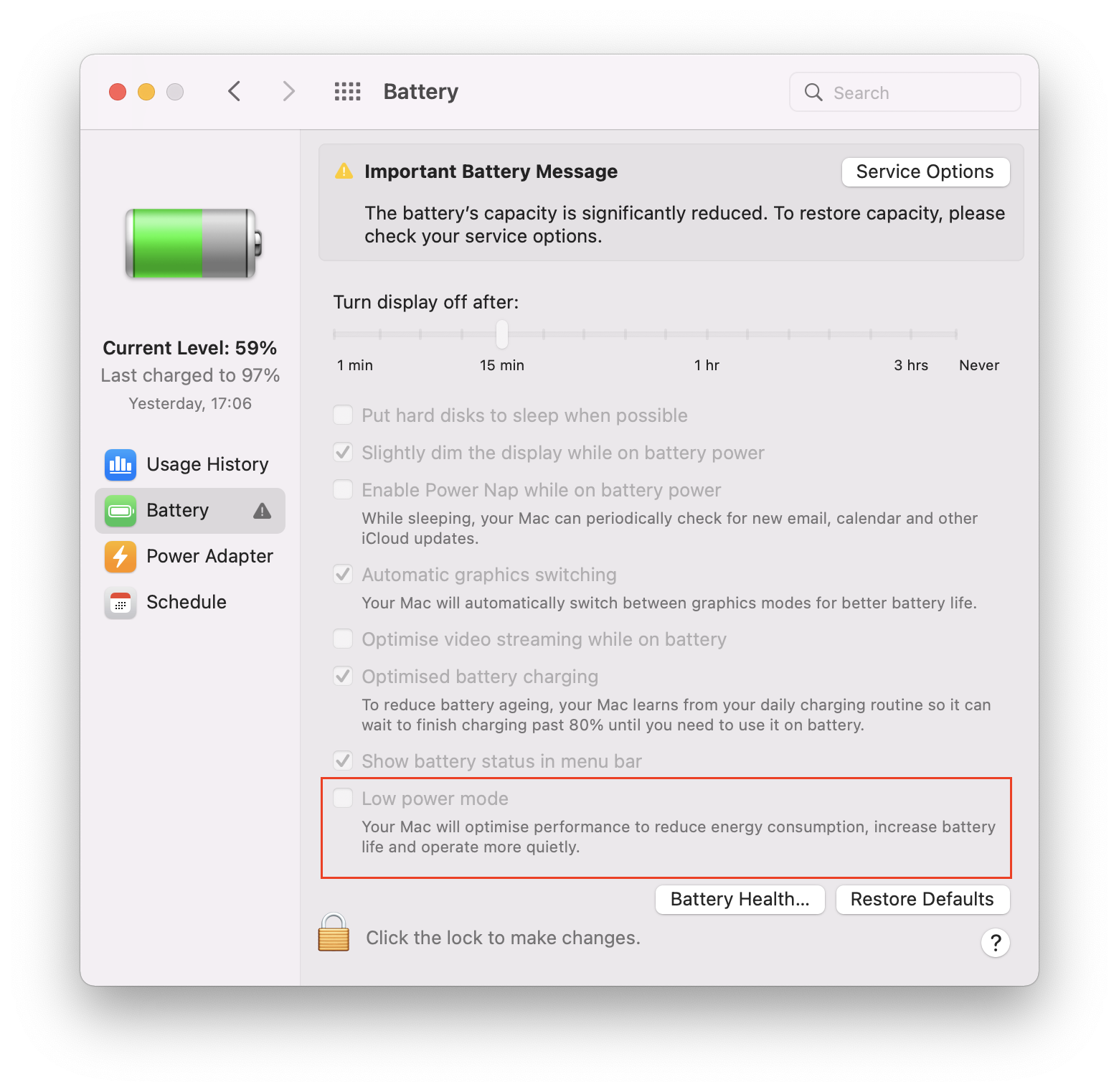 Focus
If you click on the Do Not Disturb option in the control center, you now have an option to switch Focus modes and you can also manage these modes, just like you do on iOS 15. In Focus Preferences you can create as many modes as you need, for home, work, browsing time and so on.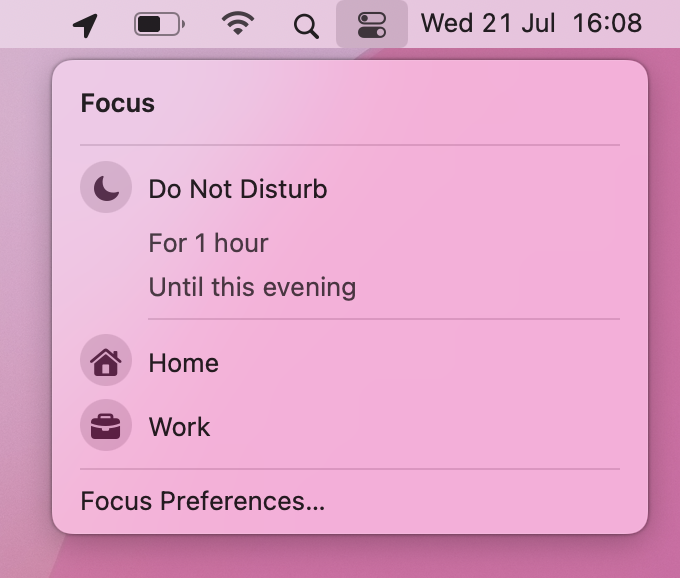 Memojis
In macOS Monterey, there are more options for Memoji and like in iOS, you can create and edit your own Memojis. Also, you have a possibility to use animated Memoji when you sign in on your Mac. It gives really cool and fun expressions for Mac users, as every time it shows a different reaction.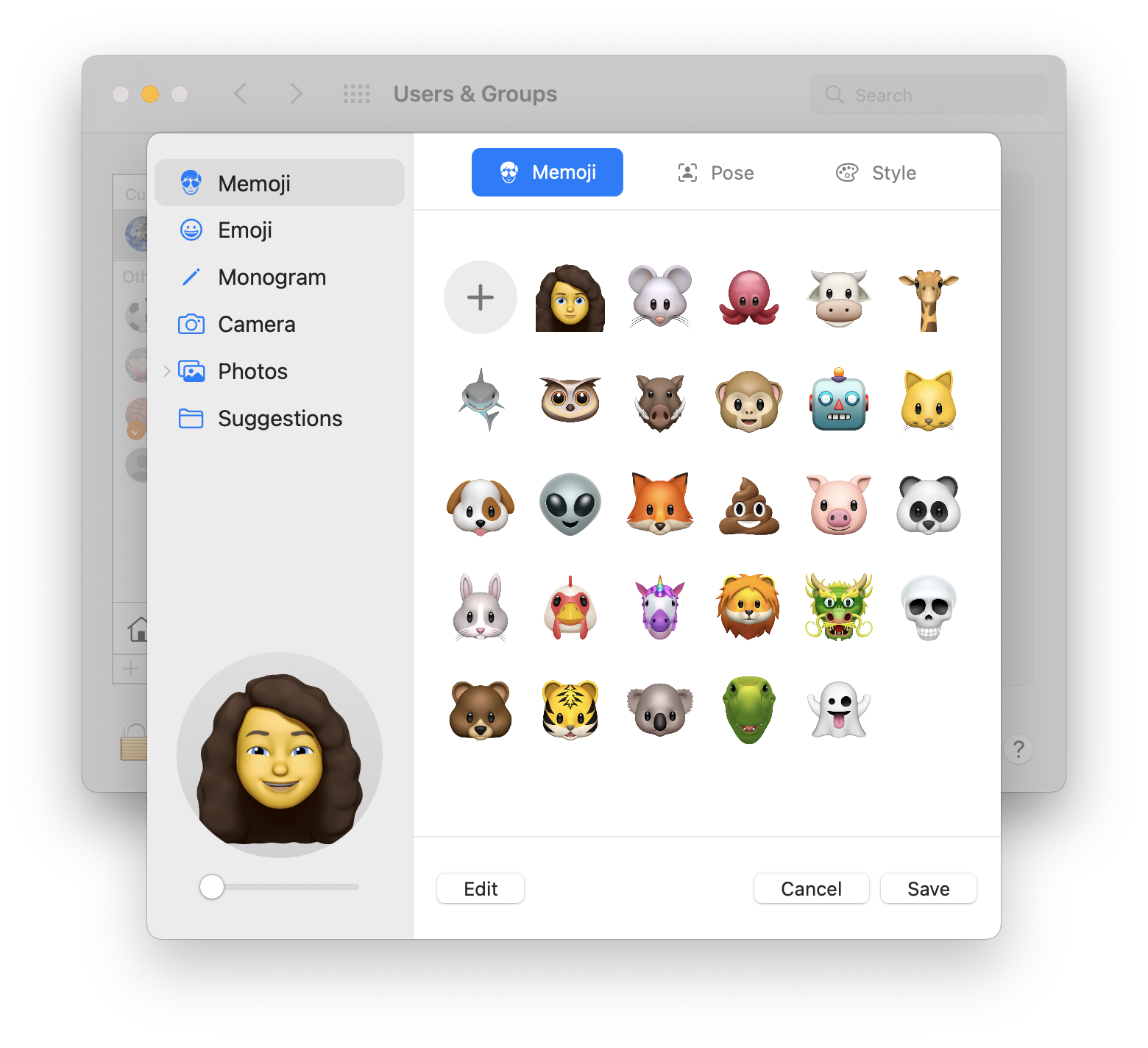 Tabs in Safari
With Safari, there are some great updates as well. Now it looks a little different. It's got a Start Page button, the tabs on the top switch their colors to match the page colors you are on. If you click to open the sidebar, you will find tab groups, where you can create groups and manage them depending on your needs.
Tab Groups synchronize across all your Apple devices. You can start browsing on your Mac and then continue browsing on your iPhone.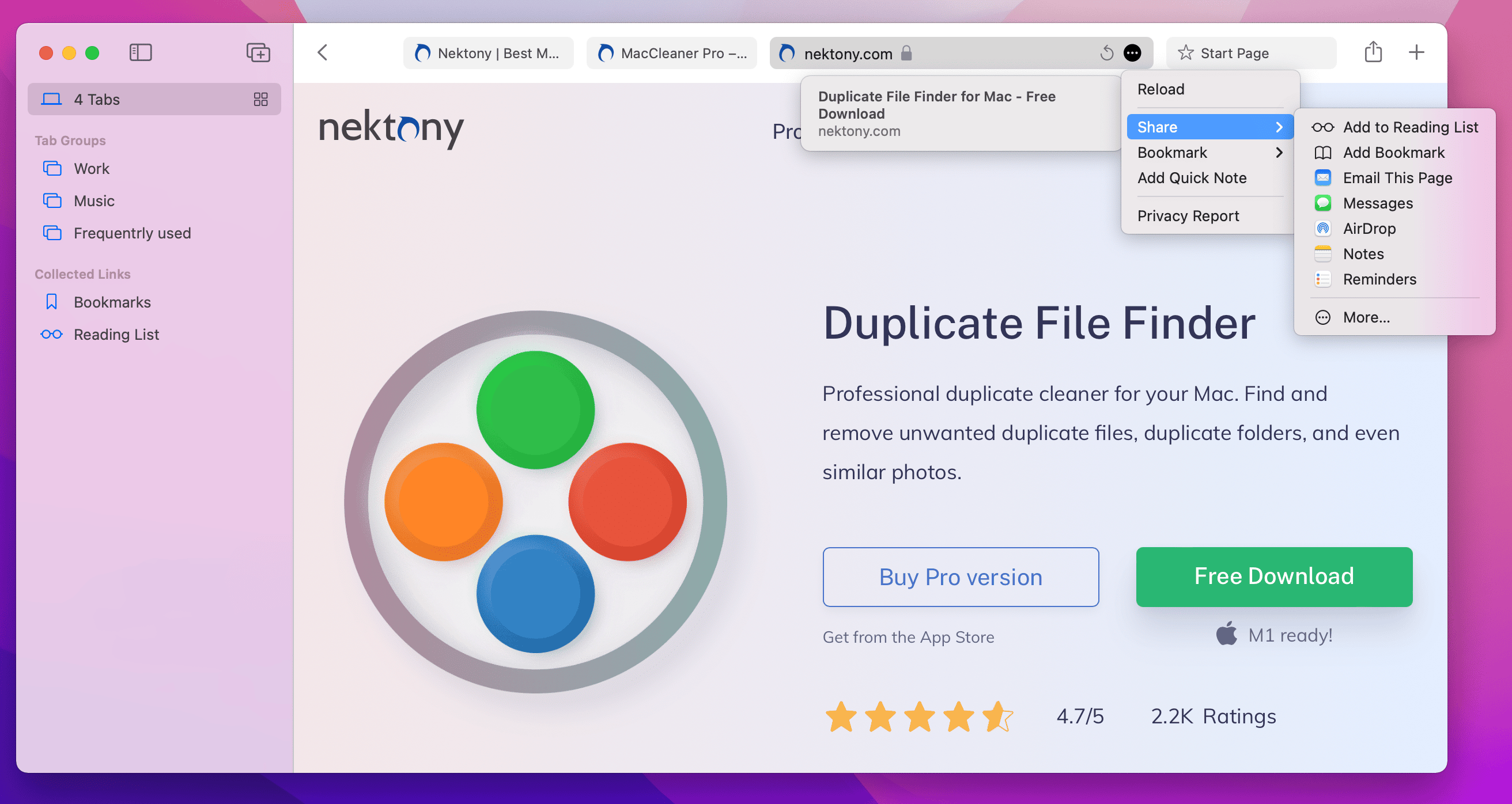 Shortcuts
Apple finally added Shortcuts to a Mac. It's like an automator for all of your different scripts, shortcuts and whatever you've created. Here you have quick actions and you can add them even to Finder or to the touch bar if you have a touch bar Mac. You also can add quick actions to the menu bar on the top. Advanced scripting, shell script capability, editing scripts and more you will find in the Shortcuts application on a Mac and you can move them to your iPhone as well.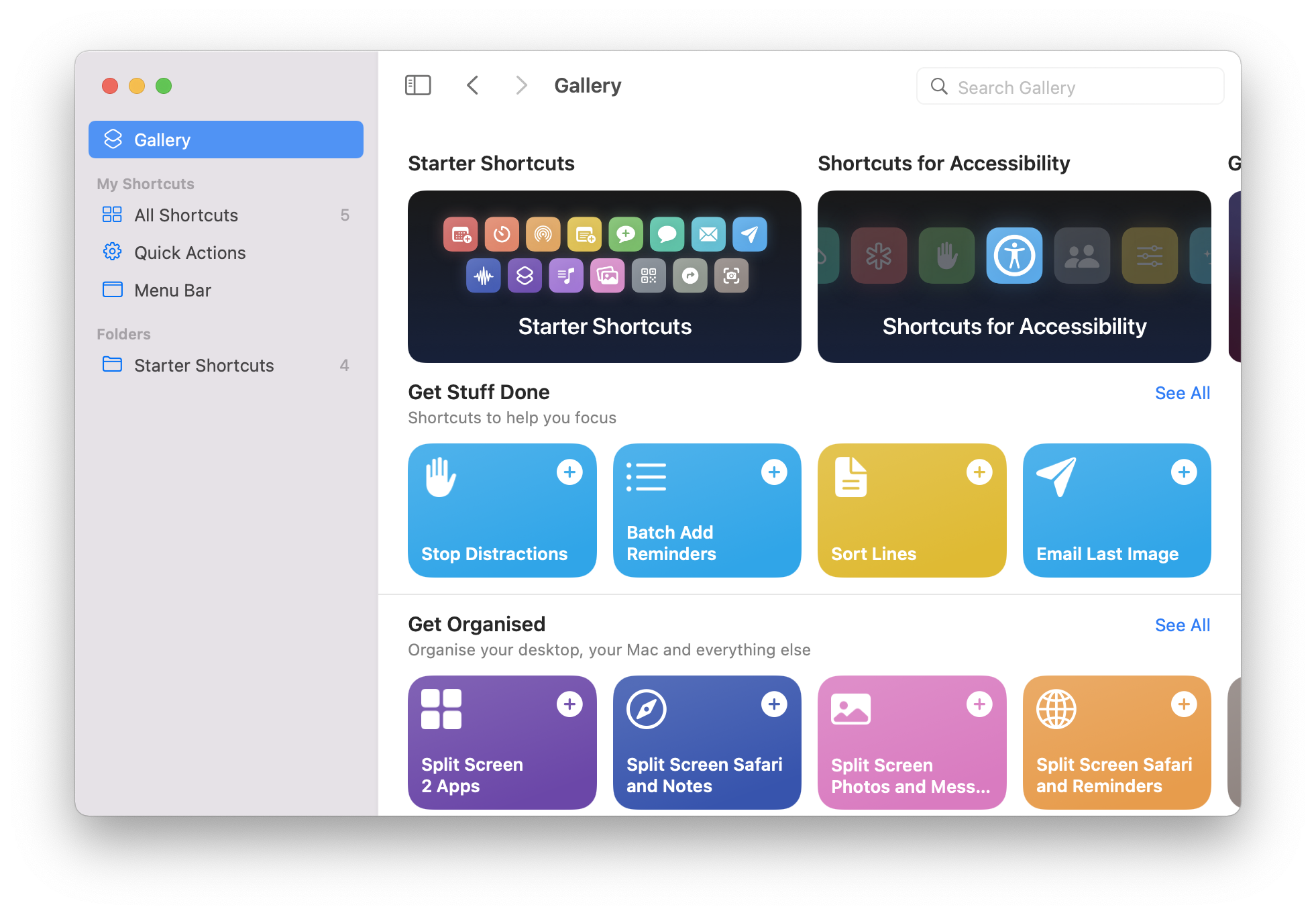 Menu bar and privacy
In the toolbar Siri now looks slightly different. Also, if any application on your Mac uses a microphone, in the control center you can see the appropriate icon letting you know that your microphone is active. This option has already been used on iPhone and iPad and now it's available on a Mac as well.
Shared folder
If you go to the Finder's Preferences, you can add Shared to be visible in the Finder's sidebar. It's a collaboration folder, where you can save anything you share with other people.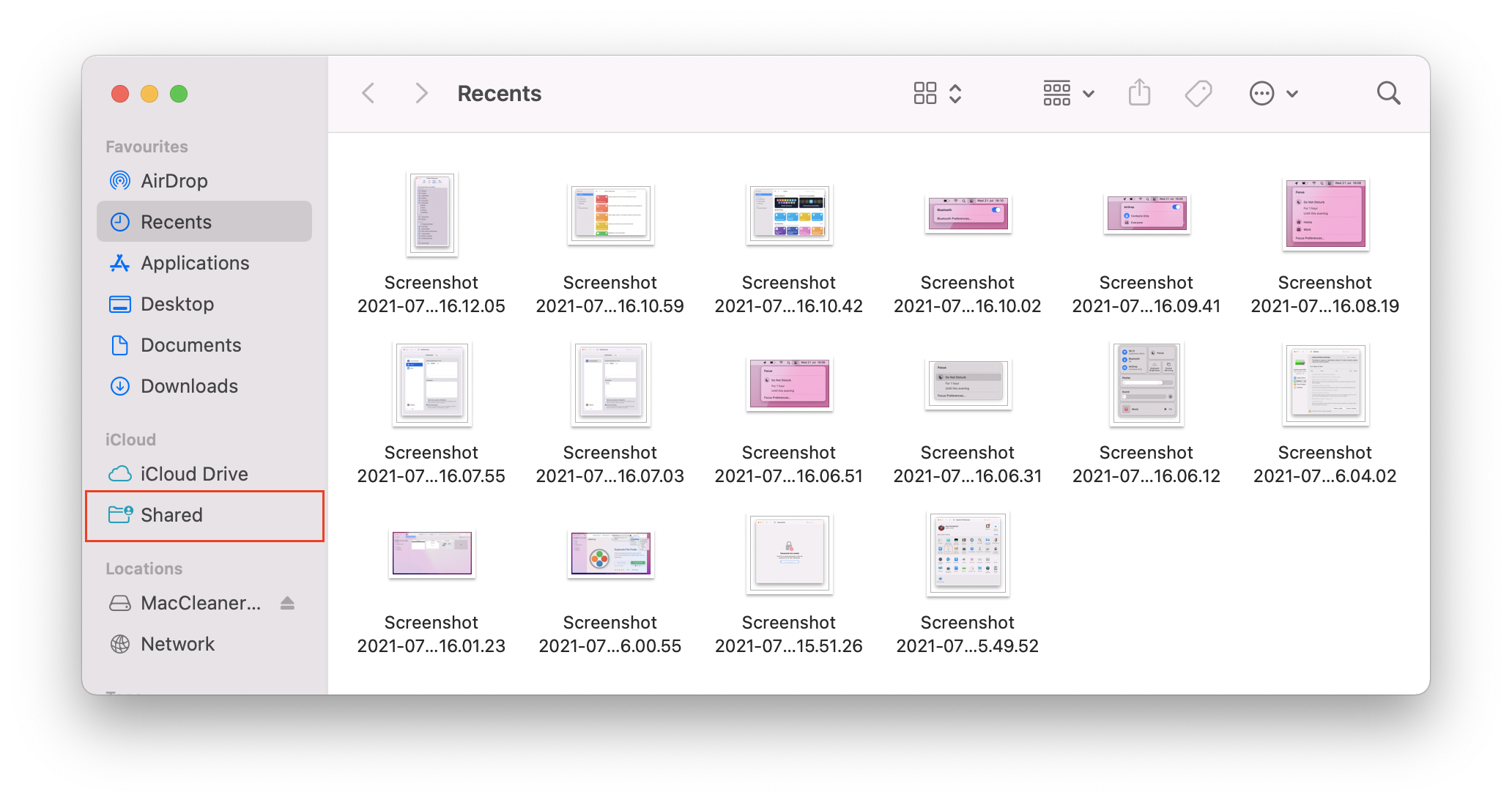 ---
Conclusion
As with other macOS updates, we should say that there are great improvements in macOS Monterey. Those who have M1 chip Macs will see more new options, but if you have an Intel-based Mac, you should also have a good experience. However, wait until the official public version comes out, don't install a beta just for an interest.